Omar Manning re-affirms commitment to #CarterBoys17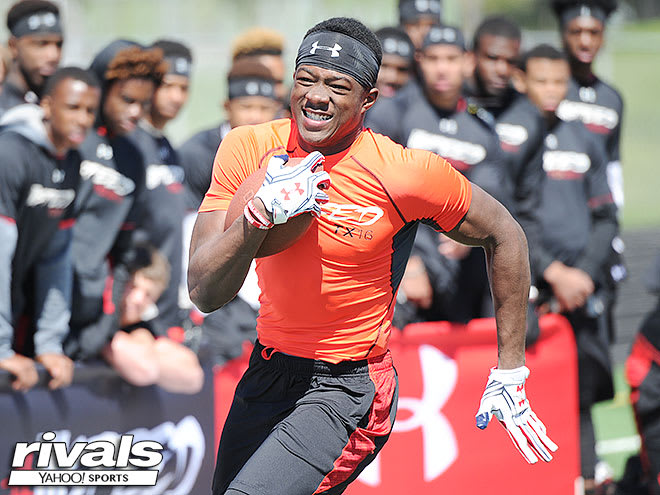 TCU fans can breathe a collective sigh of relief now that Omar Manning has shut down his recruitment. Many had believed he would flip his commitment from TCU to Texas after Tom Herman was hired at UT. Many more feared he would leave following the announcement that co-offensive coordinator Doug Meacham was leaving TCU for Kansas. Manning has had outside pressure to make the move to Austin, but he is following his heart and will be a Horned Frog in just a few weeks. His future teammate had this to say:
TCU has locked up the top two receivers in the state of Texas, Manning and Jalen Reagor, and has the number seven quarterback in the nation, Shawn Robinson coming in as well. And just in case that tweet wasn't clear enough, Maning added:
Now the Horned Frogs can focus the next two weeks on adding some more impact players to the defensive side of the football.
National Signing Day is February 1st.